Welcome to Wee Wellies!
We are a parent and toddler group who meet:
Tuesdays 10:30-12 during term time at The Well ( 24 Upper Craigs, Stirling)
We are a small but welcoming group that aims to provide a fun, safe environment for our little ones as well as a place where parents, grandparents or carers can come and find a bit of rest and enjoy a cuppa whilst meeting new people.
Every Tuesday we have toys, drawing or crafts, music, a light lunch and sometimes at the end games!
Everyone is welcome, we'd love to have you along.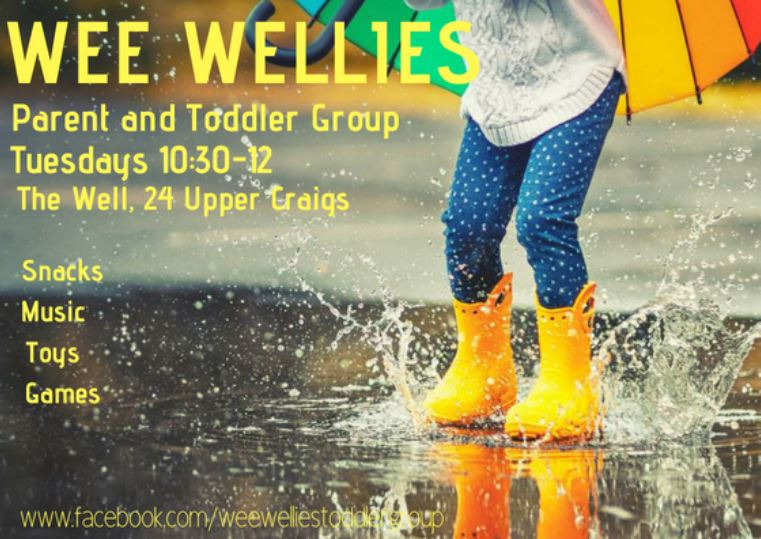 Events
Photo galleries